To get from your home screen to your Generosity Hub there are two easy steps
Your tablet comes to you pre-configured to your location, you just need to turn it on and set it up.
Required
Before completing the following steps please ensure the tablet is connected to Wifi
Step ONE: Open my Generosity Hub
Navigate to your home screen
You will see two apps on your home screen
Tap Fully Kiosk Browser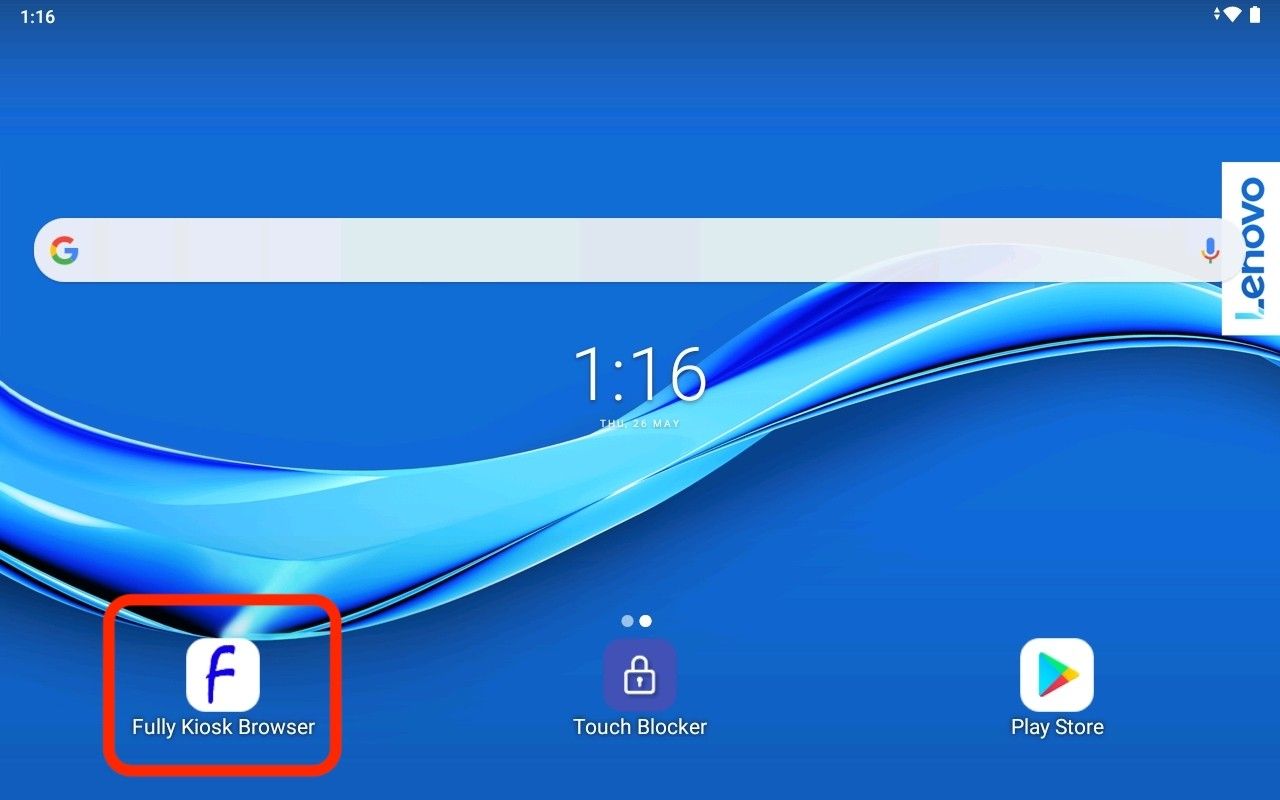 Opening Fully Kiosk Browser will open on your Generosity Hub
Your tablet screen should look like the example below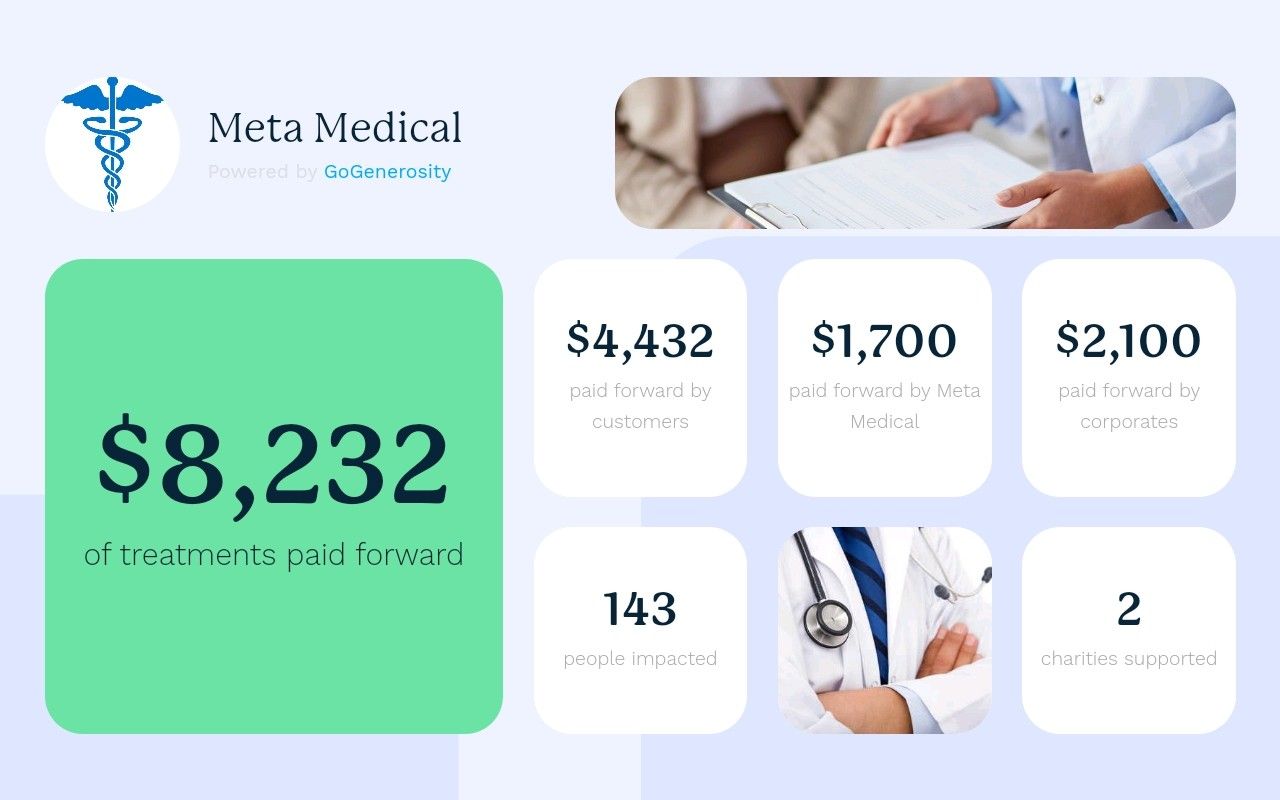 Step TWO: Disable touch on my tablet
Swipe down from the top of your screen to open your notifications bar
Navigate down until you see Touch Blocker
Tap to enable screen block
*If the toucher blocker app doesn't show in the swipe down bar, open the toucher blocker app in the background and try again.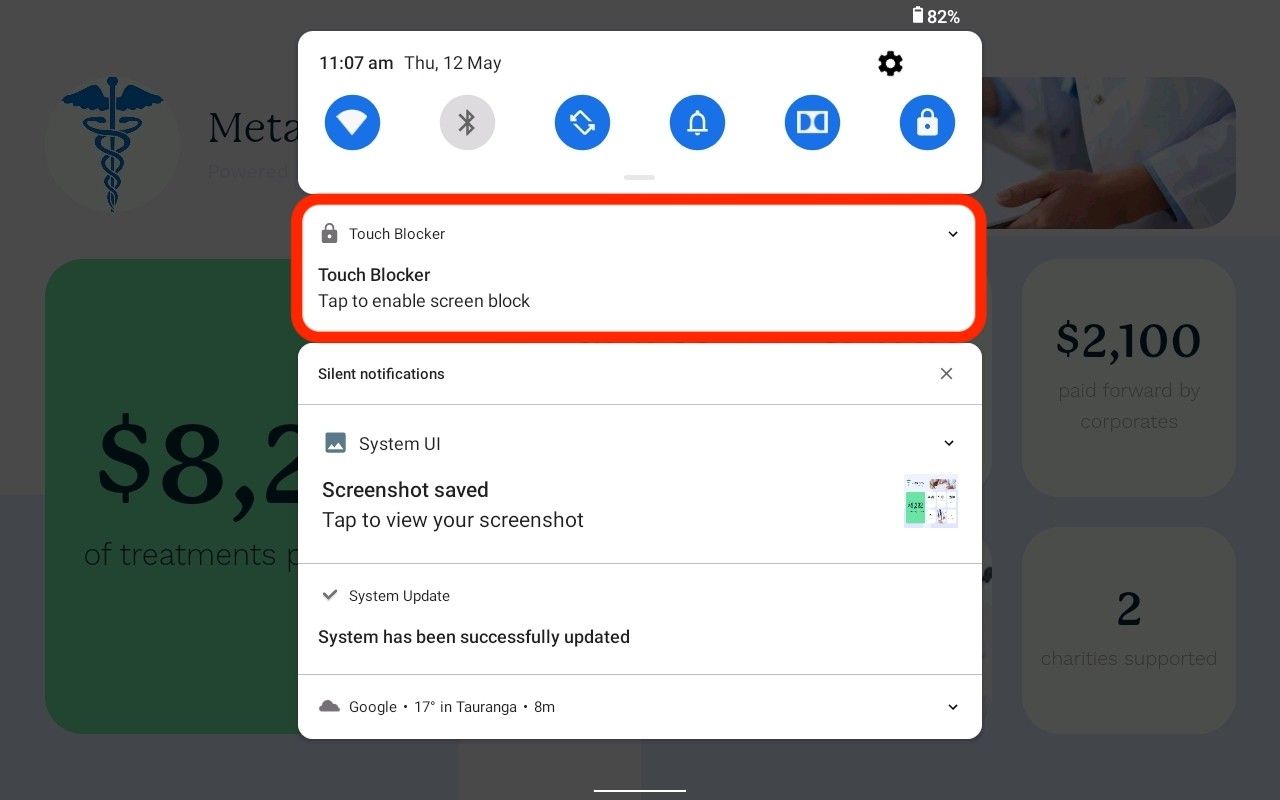 You will see a blue lock in the centre of the screen, which will fade away after a few seconds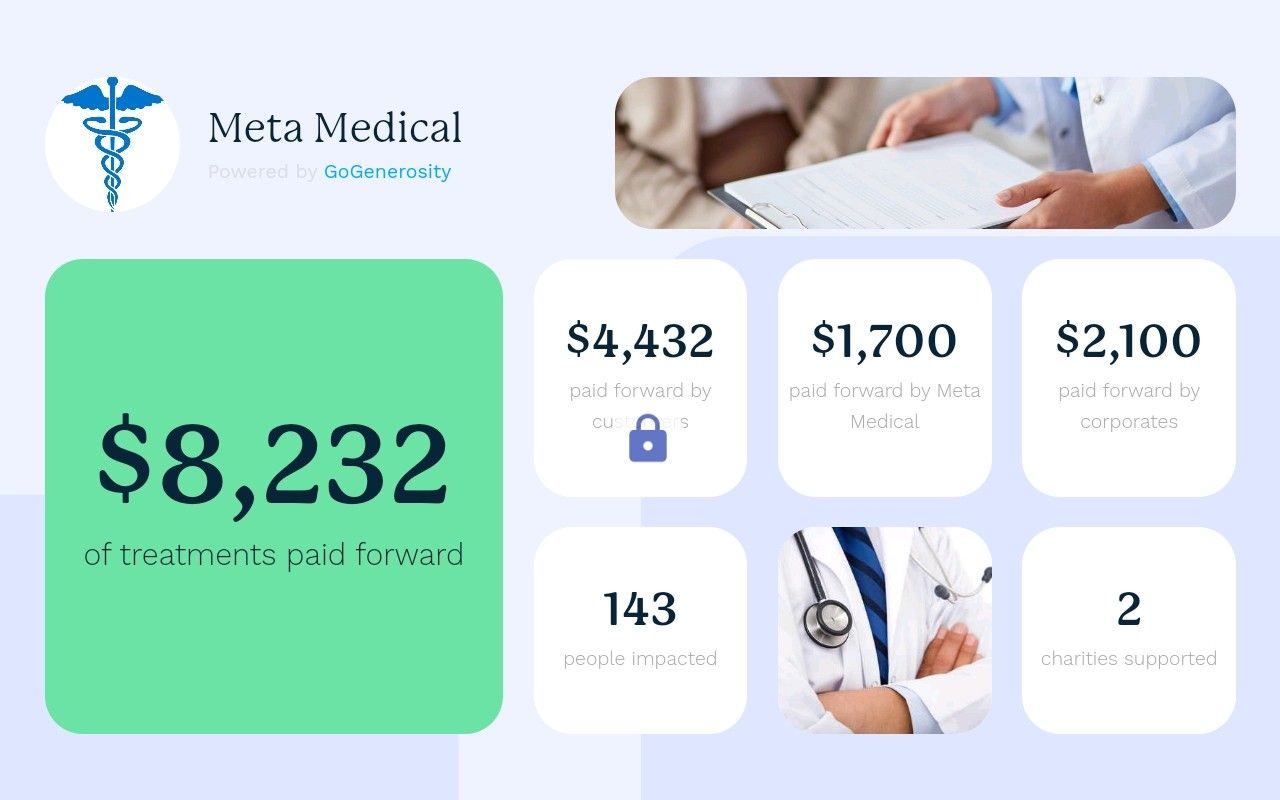 You now know how to set up your Generosity Hub on your tablet!
How to unlock the screen?
Tap the screen and the blue lock will appear

Hold your finger on the blue lock for 3 secs and the Touch Blooker will be disabled