Go to your Shopify admin.
On the left navigation bar click Products, then Gift Cards.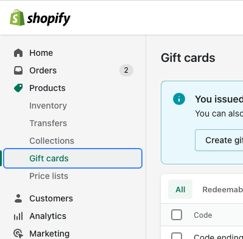 (Note: If you haven't activated gift cards you'll need to do this. Find more info about how to do this here: How to set up giftcards || Shopify Help Center.)
To create a GoGenerosity gift card:
Select Issue Gift Card.

On the 'Issue gift card' page edit the key fields:
Gift card code: use the auto-generated code
Initial value: set to $100
Expiration date: set to two weeks from today.
Find or create a customer: Set GoGenerosity as the customer (if this is your first time you'll need to create a new customer)

Click Activate and Send to submit your voucher to GoGenerosity.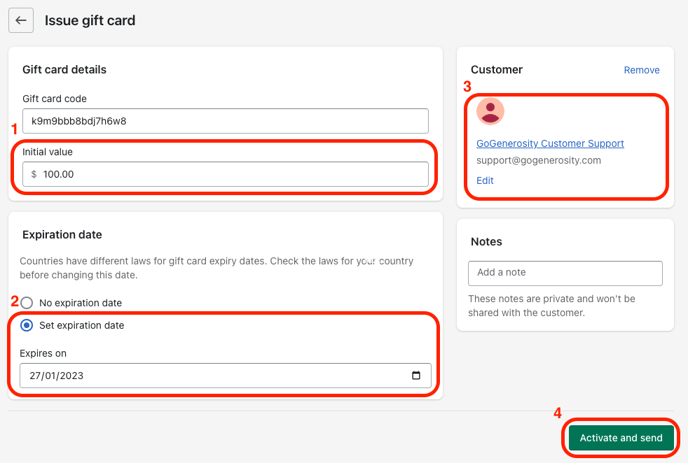 Our support team will receive this voucher, document and send all the details to your charity partner, by the end of the next business day.

For a video tutorial you can watch the video below: